bride of the water god
tvn 2017.07.03

---
Noona fave DRAMA
KIM GWAJANG
2017.01.25

A story about a small city "Gunsan" crook, named Kim, a man with genius accounting skills who often help do money laundry for a local gangster, but one day he dream big and headed to biggest city in Korea, Seoul and hoping be able to snatch bigger money from giant corporation.

---

secret forest
2017.06.10

비밀의 숲 - Stranger


High politic conspiracy that surpassed even the Blue House power. Lead by prosecutors who act nothing less like an 'official' gangster. People who keep changing sides in order to survive from being convicted. Only a man who born emotionless Hwang SiMok (Cho SeungWoo), and a cold woman senior police officer Han YooJin (Bae Doona) that keep running over their superiors in order to protect the real justice, and who are able to open even the dirtier secrets of the mighty power criminals.

---

queen of mystery
2017.04.05


Yoo Seol Ok is just an ordinary housewife but has exceptional skills in profiling a criminal case, she's been a big help for the local police station in solving neighborhood cases supported by Police officer named Hong. Ha Wan Seung is a chaebol son who choose to live as rough detective, he always perform top knot in catching the criminal, and one day he meet Seol Ok whom always got his nerves but turns out in the future will help him more in doing police works.

strong woman do bong soon
2017.02.24

Fantasy Thriller Comedy story about a woman named Do Bong Soon who inherited rare strength power despite of her cute small body. She is hired as bodyguard to a young handsome games company CEO Ahn Min Hyuk whom she thought was gay, that's where the interesting story began.

---

THE best hit
2017.06.02


Yoon Shi Yoon back in an eccentric drama

최고의 한방

directed by his co-fellow cast 2D1N Cha Tae Hyun who also play in this drama. Yoo Hyun Jae, a famous talented singer and song writer leaps from his time in 1993 and end up in 2017, HyunJae being missing from his time, caused his record company go bankrupt. And here in 2017 without his attempt, HyunJae meet his old manager and past lover, and in the end trying to fix what he ruined from his past bad behavior.
​

---

MAN TO MAN
2017.04.21

Yeo Woon-gwang (Park Sung-woong) A senior movie star that has nasty personality that only his new bodyguard Kim Seol-woo (Park Hae-jin) able to handle him, Kim guard actually is a special secret agent called "Ghost agent" who is highly skilled, mysterious and emotionless. The drama is about the twisted encounter of the movie star and his bodyguard who often facing tough choices between running country duties, bromance and forbidden loves.
upcoming 2017 drama
Ruler: master of the mask

Another 18th-century Joseon drama, it tells the story of Crown Prince Lee Sun (

Yoo Seung Ho

) and his fight against a powerful and wealthy organization Pyunsoo-hwe that controls the country behind the scenes due to its monopoly of the nation's water supply. Han Ga Eun (

Kim So Hyun) plays as Crown Prince Lee lover and help him to overcome adversity and grow as a wise ruler

MBC
Start Air: 2017-May-10

suspicious partner

Ji Chang Wook plays as Noh JiWook prosecutor who switch job to private attorney, and a weird girl named Eun BongHee, who happens to be a trainee prosecutor, where they both encounter in a very strange yet funny circumstances from the first time met. Side by side, supported by Choi TaeJoon (Ji Eun hyuk) they manage to solve difficult cases.

SBS
Start Air: 2017-May-10

circle

Yeo JinGoo new K-Drama. The story is about an alien invasion in 2017 and the subsequent new Earth in 2037; which is separated into the "Smart Earth" where people's emotions are controlled and no crimes and illness exist, and the "General Earth" where people still suffer from rampant plague and lawlessness.

TVN
Start Air: 2017-May-22
THE KING LOVEs

A story made in Kingdom of Goryeo time.
Wang Won (Im Siwan) is a crown prince of Goryeo. He has a pretty appearance, but he also has the ambition for conquest. Prince Won best friend with his bodyguard, Wang Rin (Hong Jong-Hyun) who also comes from a royal family. One day they meet a beautiful girl, Eun San (Im Yoona) who is the daughter of the richest man in Goryeo. The three become good friends, but things change after Wang Won and Wang Rin both fall in love with Eun San.

MBC
Start Air: 2017-July-10


my sassy girl

Story during the Joseon Dynasty time

A tale romance between Gyun-Woo (Joo Won) a handsome, heartrobe, smart brain, son's of Minister and Princess Hyemyung (Oh YeonSeo) who always causes troubles outside the palace for being drunk in public and kick bad people whenever she saw unjustice happened.


​

​SBS
Start Air: 2017-May-29

queen of 7 days

New Joseon tragedy Drama

7일의 왕비

Lee Dong Gun - YiYong /YeonSangun

Park Min Young - Shin Chae Gyeong/Queen

Yeon Woo Jin - Yi Yeok / King JungJong

A legend story about Queen DanGyeong, wife of King JungJong (Yi Yeok) who was disposed only after 7 days becoming the queen.

KBS
Start Air: 2017-May-31

​
Noona family drama
Father i'll take care of you

Story about two brothers who separated since they were kids, and later tangled to a chaotic family

golden pouch

An honest golden heart family versus never ending greed mother & daughter who will do anything to get fortune

all about my mom

Portray of two different mothers who fight for their own children pride & happiness with their tough characters
noona drama is still under development!
please excuse missing contents or articles
Powered by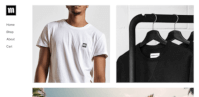 Create your own unique website with customizable templates.